B2B sales leads, basically are of many types like B2B and B2C which stand for Business to business and business to customer respectively. To put into simpler words, B2B means business where certain organizations, companies or people sell their products to other companies instead of directly selling them to the customer.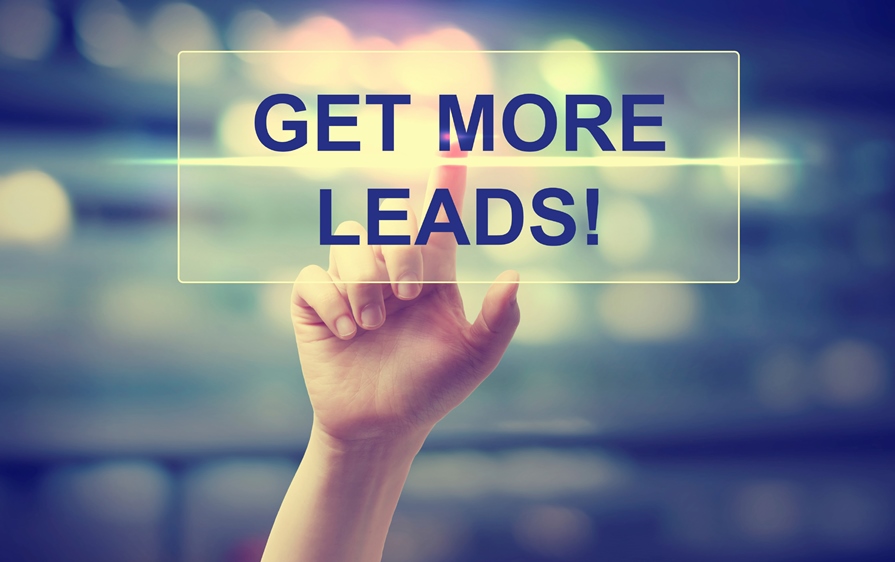 Image Source: Click here
Furthermore, B2B sales are divided into two subtypes. The first type is providing companies with the raw materials, instruments, tools etc. which will further be used by the buying company to create, generate and manufacture their own products.
The second one is rather indirect where the final item is delivered but not directly to the customer. Rather it is delivered to a company or business who can use them for running their companies. Having said that, B2B need not work only in the case of materialistic things, but for a lot more.
In order to promote these B2B sales leads, nowadays a lot of social media and campaigns through other means of communication are taking place. The front end or the user end of these needs to be taken care of. It needs to be made more compelling and human-friendly in order to make the sales success.
As far as making the B2B sales leads is concerned, the very basic requirement is that the offer that is being made needs to be over the edge and outstanding. Once the B2B idea or offer is really compelling, what next to be taken care of next is the promotion strategy. The right audience needs to be reached in the right way.
In order to make B2B sales leads it is really significant for the right kind of marketing to be done. If the marketing and advertising are not done in a proper way, no matter how good the product is, the truth and fact are, nobody will buy it.
The product needs to be made to reach out to an audience as wide as possible. And the strategy to do so needs to be carefully planned. Nowadays, technology is so handy, it has become easier than ever to reach out to a wide audience.
Here are six significant tips to promote your B2B sales better
1
Make full use of social media
Bring to the maximum use of every possible social networking medium. Since these days most of the things happen online, this is going to be a boost for your product.
Create profiles and pages for your B2B sales on all social media and keep them updated from time to time.
2
Keep it real in the fast-growing virtual world
Yes, you read it right. Not only social media marketing is significant but along with that one also needs to make use of the old ways of communication.
Make sure you have a talk with your clients and keep them updated. Communicate through meetings and talks as much as possible.
This makes a significant impression since it's always better to keep the communication real.
3
Take some serious Q&A sessions
If you want to keep clients engaged, you need to make sure they are clear with what you have to offer.
So, for your B2B sales leads to make sure you take every question asked seriously and answer it as soon as possible.
This makes the client feel important and also gives an impression of you being serious about your sales.
Take sessions on all the social media allowing clients and companies to ask your question and make sure you answer them promptly.
4
B2b sales leads: Ask for feedback
Once you deliver your B2B sales successfully to a client, make sure to take a feedback from them.
Ask them to either fill up a feedback form and display it on your website or tell them to directly leave a review on your social media.
This is important because once you get a review and you publish it on your website, the future clients are going to find it handy whether or not to go with your B2B sales.
It also creates a positive impact if the reviews your B2B sales gets are positive.
Also, you get feedback and suggestions on what all points you can work to make your B2B sales even better.
Make sure you create ads on all social media platforms, paid or free.
Advertisements online have a major impact on the client because if the advertisement is catchy enough, you get a first-hand client directly.
Also, run other advertisements on your website to increase traffic so that your B2B sales reach out to a large number of audience.
SEO stands for search engine optimization. This is a really key feature because Google search is getting better with each passing day.
So, make sure you use backlinks wherever necessary and also, know the importance of using the keywords. Promoting a product or sales is easy and highly efficient if done in the right manner.
Social media provides a huge platform to put your best foot forward and create advertisements reaching out to an audience larger than ever. And because of this, it's all a game of proper marketing nowadays.
So, get on the social networking and give your B2B sales a much required and deserved boost.